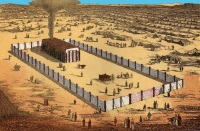 In this course we study the following letters:
Hebrews
James
1 - 2 Peter and Jude
1 - 3 John
The Revelation
Texts for the course:
The Bible. A translation in your native language is preferred. An English Bible as a reference.
The Baker Illustrated Bible Handbook - J.D. Hays and J.S. Duvall, eds. ~ 100 pages selected.
Prerequisite:
BI-1303 New Testament Survey
2 credit course