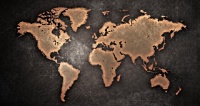 The entire Bible is generated by and is all about God's mission. Themes studied in this course are:
Missional Hermeneutic
The God of Mission
The People of Mission
The Arena of Mission
Main text for the course:
The Mission of God: Unlocking the Bible's Grand Narrative - Christopher J.H. Wright, IVP Academic 2006.

Prerequisites:
PS-5003 Orientation to Theological Studies
BI-6003 Old Testament Theology
BI-6103 New Testament Theology

BI-7003 Paul's Theology
ST-5103 Systematic Theology I
ST-5203 Systematic Theology II
ST-5303 Systematic Theology III
3 credit course